Main content starts here, tab to start navigating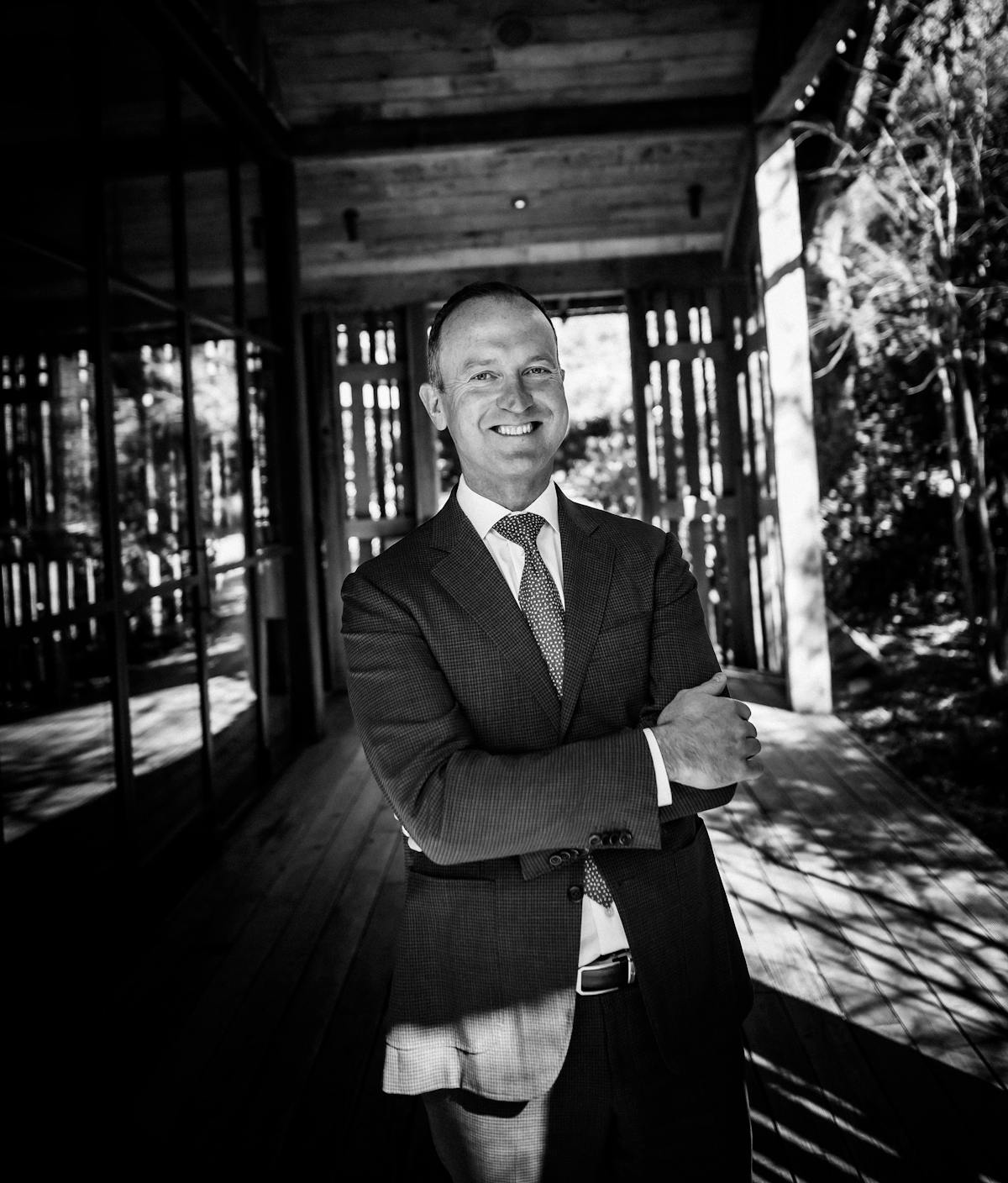 Justin Williams
Director of Operations
For Justin Williams, few places have had as meaningful an impact as the Napa Valley.
It's where he was born; where his uncle painstakingly tended the vines as vintner manager for Viader Winery; and where as a 10-year-old he proudly cooked pasta dinners from scratch for his working-class family, having learned astutely from his mother, grandmother, and great-grandmother the handcrafted traditions of Lucca, Italy.
It's also where he experienced on his 18th birthday the most seminal meal of his life, when he and his mom made their first-ever trek to The French Laundry for a celebratory mother-son lunch. After the last morsel, Williams vowed on the spot he would one day work for Thomas Keller, a pledge he would more than make good on.
After nine years of living and working away, the 40-year-old Williams has now returned to the valley as director of operations for St. Helena's Press. He rejoins a group of fellow Thomas Keller alums, who are steering the venerated restaurant to the next level, beyond its roots as a Wine Country steakhouse to a world-class destination imbued with all that is best from the Napa Valley.
It's a role he's infinitely familiar with, having served in that same capacity for four years at the Frasca Hospitality Group in Boulder, CO, founded by French Laundry alums, Chef Lachlan Mackinnon-Patterson and Master Sommelier Bobby Stuckey. While there, he oversaw operations for four establishments, including managing construction and fine-tuning concepts for its Tavernetta restaurant and Sunday Vinyl wine bar.
As a director of operations, he relishes having a hand in nearly every aspect of the business, from hiring, training, and retaining employees and implementing technology systems to setting the tone for its culture and developing long-term growth strategies.
But if not for a car accident at age 21 that left him with a broken back that took nearly a year to heal, Williams might have set his sights on a far different role -- as a Michelin-starred chef.
A people-person who has always loved to cook, Williams started working in restaurants at age 14 as a dishwasher, immediately falling for the energetic vibe and convivial teamwork. After enrolling at the Culinary Institute of America, he was adamant that the only place he wanted to extern was at The French Laundry, even if the Michelin three-starred landmark took few students. Williams got close – garnering an externship cooking at Keller's nearby Bouchon Bistro – then took the initiative to realize his goal by spending his free time staging in the kitchen at The French Laundry.
It wasn't long after graduating that he got laid up from the accident. As he underwent physical therapy, he worked limited hours, assisting a friend with managing service, wine lists, and the kitchen at a Lake Tahoe restaurant. It was then he realized just how satisfying the business side of a restaurant could be.
Next, he went to work for restaurateur-extraordinaire Larry Mindell, founder of Il Fornaio, rising to assistant general manager of the Burlingame locale. He then returned to Yountville, becoming general manager at Bouchon and at Keller's Ad Hoc, followed by a stint in that same capacity at Bouchon in Beverly Hills, before joining the Frasca team.
Following the crushing tumult of the pandemic's shelter-in-place, when Williams and the management team had to furlough Frasca Hospitality's 150 employees, he desperately longed for a change. He found it in Southern California, where he became CEO of Tradition Golf Club to shepherd the golf community's transformation into a true luxury boutique lifestyle brand.
A year later in January 2022, after Philip Tessier, executive chef of Press, got in touch, Williams realized the timing was right for a return to his roots. For him and his wife, a former dining room captain at The French Laundry, it truly feels like coming home.
With life advancing full circle, Williams still clings to the most important lessons from his early days working for Keller: "Always do the right thing even when nobody is looking." And "Treat something like it's yours so that someday it will be."
In his role at Press, Williams endeavors to impart similar practices and principles. "When I retire someday,'' he says, "I hope people can say that I made an impact on their life, that I helped them become a better professional, and helped them achieve their dreams.''