Main content starts here, tab to start navigating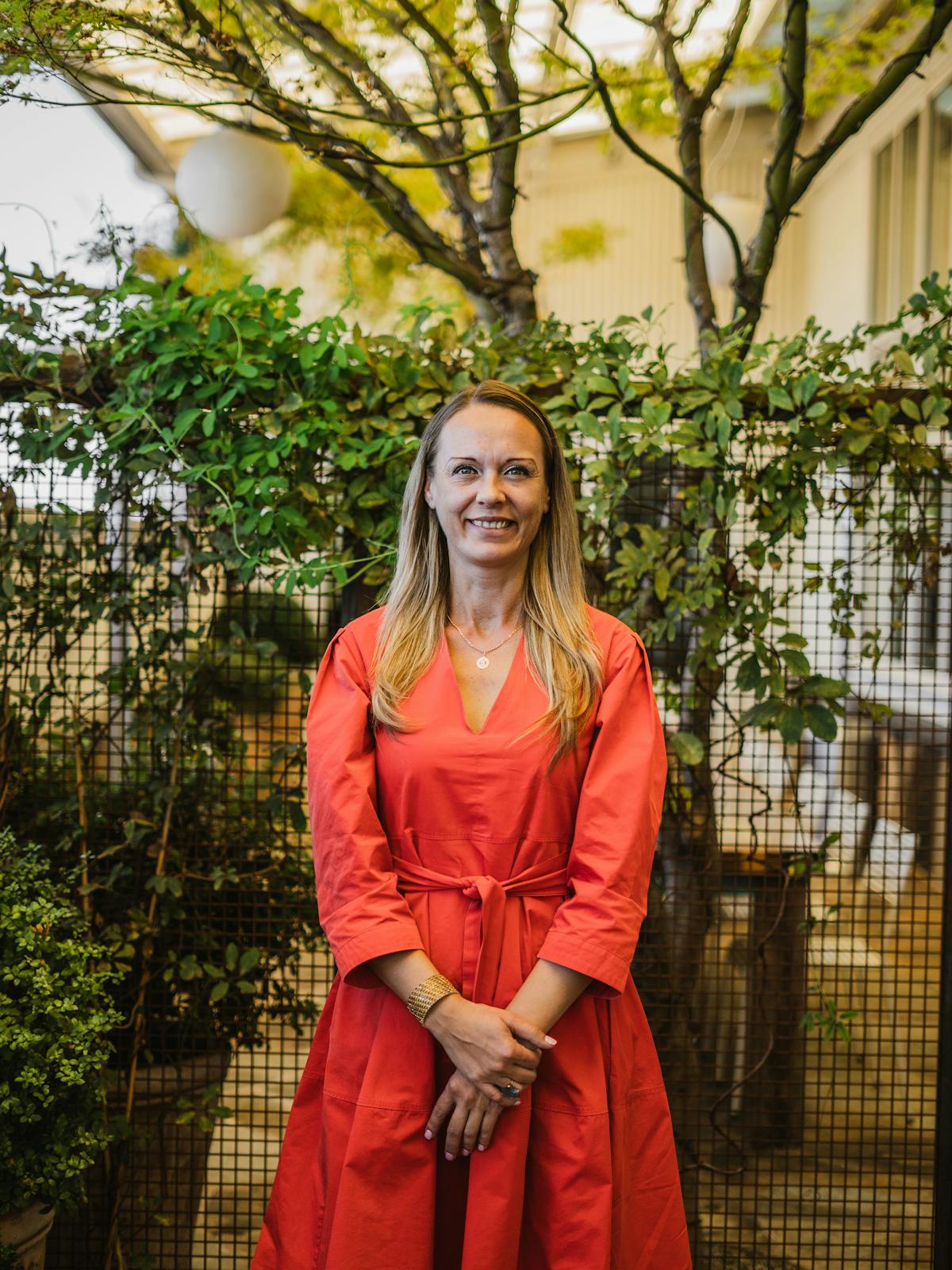 Katerina De Torres
Maître d'
Katerina brings a wealth of entrepreneurial experience to her role as Maître d' at PRESS Restaurant. Hailing from Lithuania at the age of 16, Katerina began her journey in hospitality at Caesar's Palace in Lake Tahoe where she quickly became Assistant Manager.
"I had a great mentor at Caesar's who encouraged me to enroll in a local college program and continue to expand my hospitality skills and knowledge," explains Katerina who completed a 2- year Associate Arts degree and then moved to the Bay Area where she earned a BS in Business Administration from UC Berkeley.
Katerina's first position in San Francisco was at the Michelin-starred Luce in the Intercontinental Hotel where she honed her front of the house skills. She also met her husband while working there and together they would go on to open multiple restaurants together.
Along with her chef/husband, Manny Torrez-Gimenez (whose experience includes cooking at Coi, SPQR and Quince among others) the two first collaborated at Roxy's Café where they offered an eclectic chef's choice menu and a 10-course tasting menu. Asian, Italian and South American flavors from chef Manny's native Venezuela were incorporated into these tasting menus. While her husband cooked, Katerina managed the staffing and worked the front of the house.
They would go on to open three more restaurants together (taking over existing eateries and keeping the same names) where they would offer tasting menus and fine dining-caliber food in casual spaces. Their range of concepts from Italian/Japanese to California farm to table garnered rave reviews and high praise from local media including the San Francisco Chronicle.
While Katerina learned a great deal from these many restaurant experiences, she also knew she still had more to learn in the fine dining space. When she heard that chef Phillip Tessier was hiring, she knew she wanted to work for him at PRESS. "Taking care of guests is my passion," says Katerina who says that when she's not providing the best service possible, she is out dining and enjoying the amazing food she is surrounded by in the Napa Valley.