Main content starts here, tab to start navigating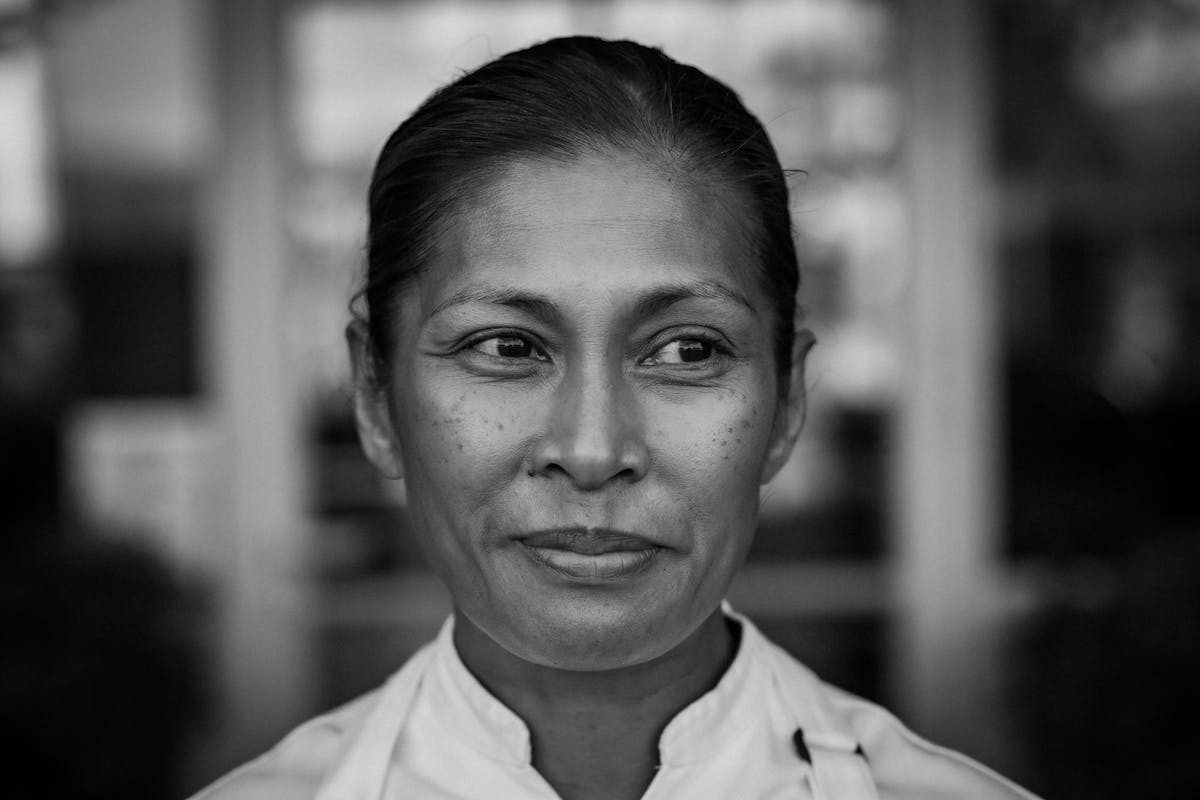 Mina Pizarro
Pastry Chef
Before Mina Pizarro discovered her love for food, she had already earned a Bachelor's Degree in Communications from William Patterson College in New Jersey.
"It was the beautiful French Laundry cookbook that first attracted me to the world of food," says Pizarro who credits sumptuous culinary images for drawing her into an occupation in the culinary arts.
After graduating from college in 2002, Pizarro landed a job as a commis chef at Daniel Boulud's db Bistro in New York City, and as is often said, the rest is history. Pizarro went on to work in some of the best restaurants in New York City including Le Cirque, Per Se, Veritas and L'Appart, to name a few.
As Pizarro continued to hone her craft—primarily in fine dining kitchens, she also attended the Institute of Culinary Education where she received a Pastry Arts & Baking Diploma.
Eventually she would head west and get up close and personal with California purveyors, "we literally climb into the back of farmer's trucks to see the days bounty—there is such a close relationship with the land", says Pizarro who now plans her dessert menus at PRESS in the Napa Valley around the fresh market offerings. She also brings some of her favorite flavors to the table. Growing up in the Philippines, Pizarro incorporates South East Asian herbs and spices into her exquisitely crafted desserts. She adds, "I'm trying to strike a balance of both simplicity and refinement to the desserts at PRESS. I like to be sure the offerings are interesting, but really showcase the ingredients."