Main content starts here, tab to start navigating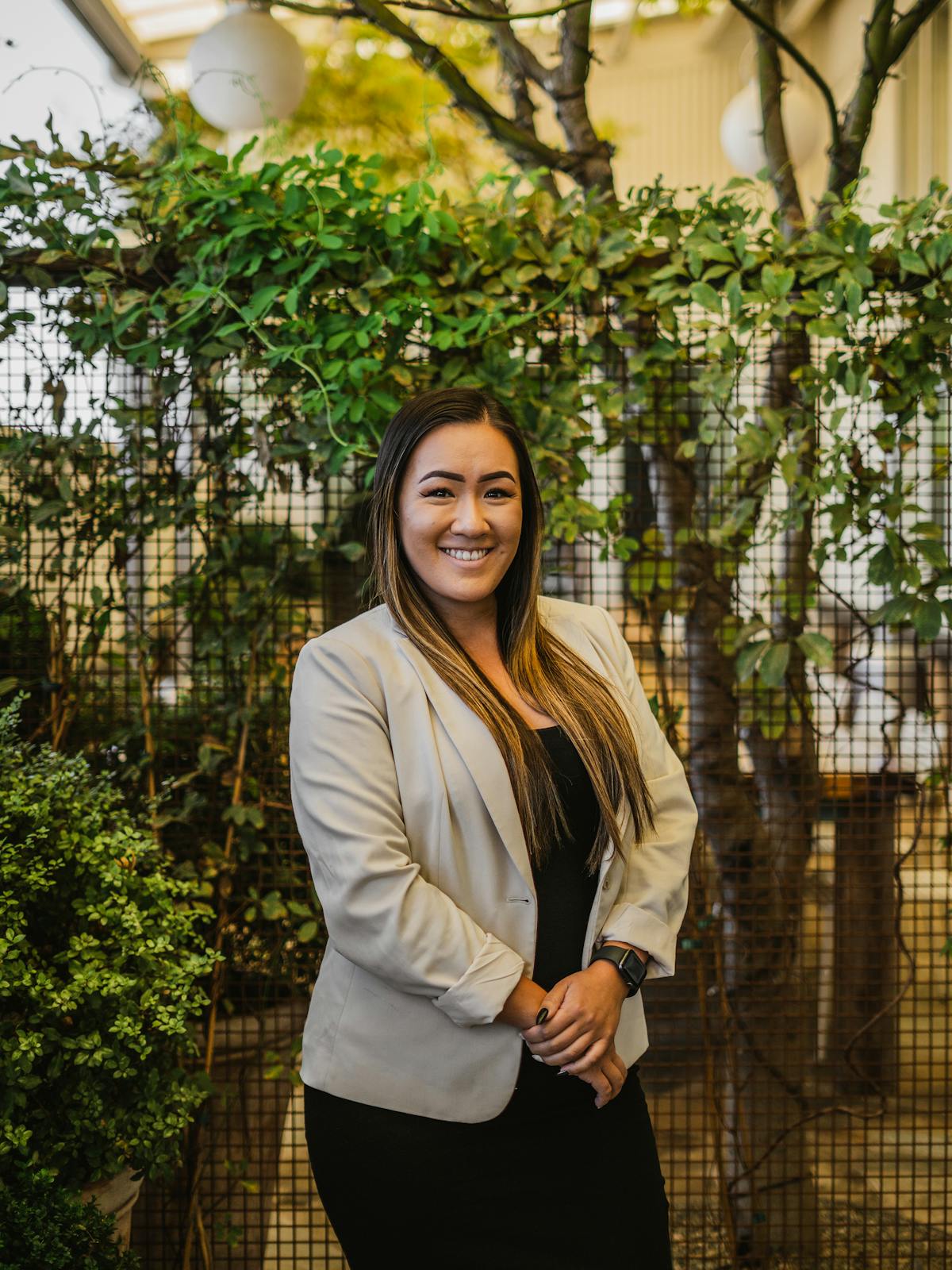 Nancy Tran
Assistant Manager
Like many, Nancy's first introduction to hospitality occurred while she was a college student. The Sacramento native began working as a host at the Chart House while enrolled as a Marine Science major at CSU Monterey Bay.
As a student, Nancy took full advantage of the experience. She joined the Delta Omega Rho Sorority, Alpha Chapter in the fall of 2011 and would hold multiple positions in the organization. She would do everything from serve as Multicultural Council Representative, Treasurer and President. "It was a great way to meet so many different people and be part of a community," explained Nancy who uses the many skills she gained from the empowering experience in her role at PRESS today.
While working at Terry's Lounge in the Cypress Inn in Carmel by the Sea, Nancy became interested in wine. She was promoted to Food & Beverage Manager and took on the responsibility of creating the restaurant's wine and cocktail lists. She also passed the Court of Sommeliers Introductory Exam and would go on to become a Certified Sommelier.
It was her keen interest in wine that drew Nancy to the Napa Valley. It was also the unique approach that PRESS took to teaching their staff the entire ecosystem of hospitality and fine dining that compelled Nancy to join the team at PRESS. "It was a super unique way to approach all of the positions," said Nancy who cites PRESS as a perfect gateway for her introduction to fine dining.
When Nancy isn't developing floor plans, training new staff or fielding guest's questions, she can be found out on a nearby golf course or working out to stay fit.