Main content starts here, tab to start navigating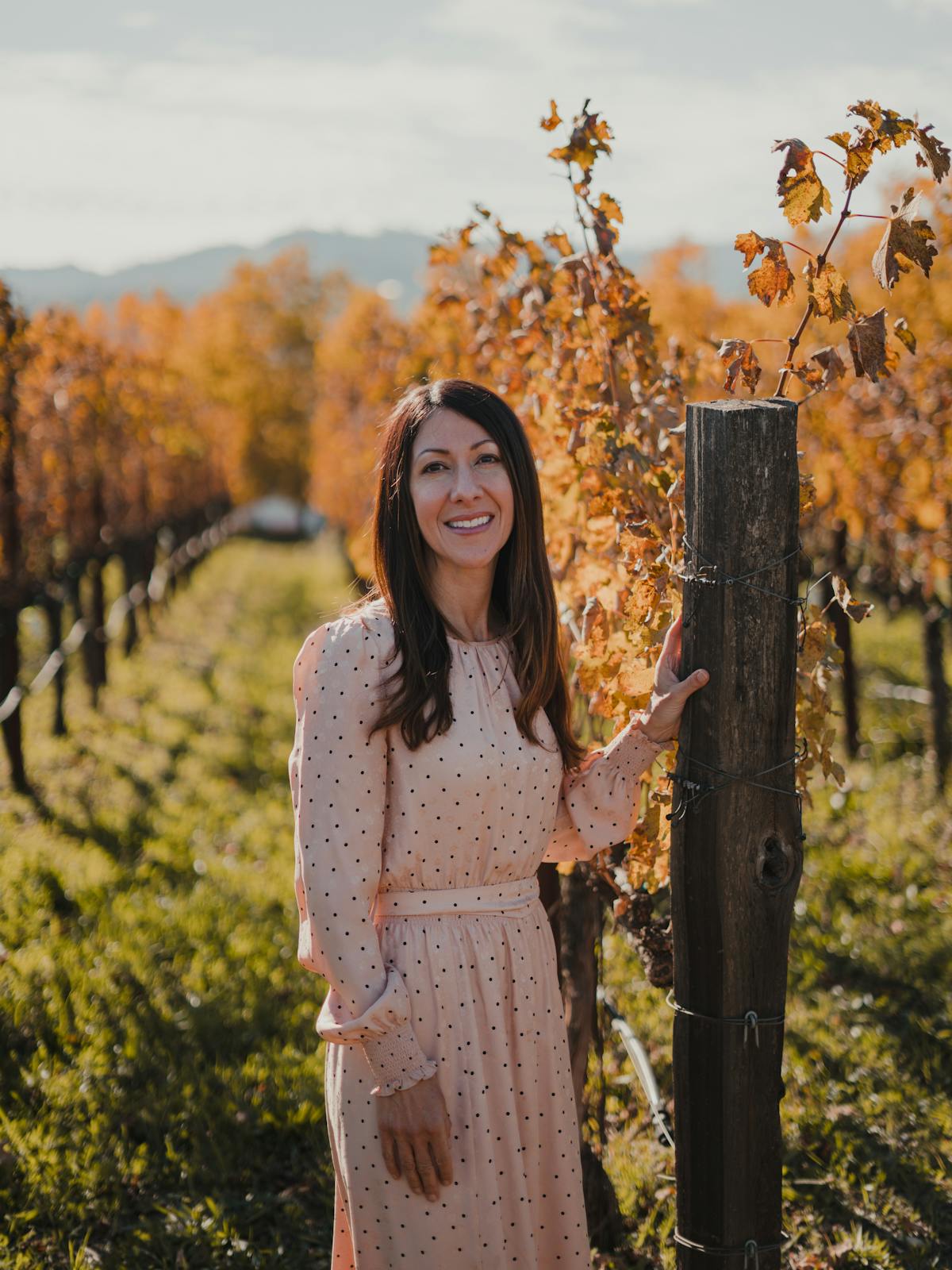 Rachel Candelaria
General Manager
Rachel brings a wealth of experience to her role as General Manager at PRESS Restaurant. Having worked with some of the most highly regarded restaurant groups in the Bay Area, the seasoned hospitality professional is excited to embark on this next chapter of her career in the heart of Napa Valley.
Rachel discovered her love of hospitality while she was a college student and took a job as a server at Roland Passot's Left Bank in Menlo Park, where she had the opportunity to work with (now Master Sommelier) David Glancy, who inspired her to learn as much as she could about wine. She spent nine years working at the restaurant, including keeping her Sunday shift while she attended UC Hastings School of Law, so she had one day a week to spend time with her long-time regulars and enjoy the hustle of a busy restaurant.
Rachel's end goal while at law school was to start a nonprofit using photography as art therapy for women and at-risk youth. Rachel eventually worked for a San Francisco-based nonprofit but missed the daily joy of hospitality and desire to continue her wine studies. After running Left Bank Menlo Park's wine and bar programs for several years, she went on to join the Shenkman Hospitality Group where she created wine lists for three restaurants and received the Wine Spectator's "Best of Award of Excellence" for her impressive lists. She also led ongoing service seminars for servers and bartenders in her capacity as Wine Director.
"It had been a longtime dream of mine to work at The Village Pub," explained Rachel, and in 2013, that dream came true. She joined the Bacchus Management Group and took a management position at Michelin starred The Village Pub in Woodside and waited for a full-time Sommelier position to open up. In 2015, she transferred to Bacchus Management's San Francisco Michelin starred and Wine Spectator Grand Award recipient restaurant, Spruce, where she worked as a Sommelier before becoming the Lead Sommelier at The Village Pub in 2019. Here she ran a vast wine program, managing over 3,000 wine selections and over 10,000 bottles.
During her eight-year tenure with Bacchus, Rachel became a Certified Sommelier by the Court of Master Sommeliers, passed her WSET Level 3 with distinction, as well as became a Certified Specialist of Wine.
Rachel had the opportunity to work at a Sonoma winery during a harvest and was living there with no plans of moving to Napa Valley – until she learned of the opportunity at PRESS.
"I was excited to learn about PRESS and their high standards, growing team, and commitment to maintaining excellence while fostering a positive workplace—I thought it was too good to be true," laughed Rachel, who said that once she met the team, she completely changed course. She now lives in Napa and is more eager than ever to explore the North Bay.
While her new role keeps her busy, Rachel still finds time to foster her love of photography while helping others. Since her law school days, Rachel has chosen various Bay Area nonprofits to shoot photos for use in fundraising and grant writing purposes. She still hopes to someday open her own nonprofit but her passion for hospitality and continuing her wine studies has put that plan on hold. When Rachel is not working, she is usually hiking Bay Area trails with her camera in hand.