Main content starts here, tab to start navigating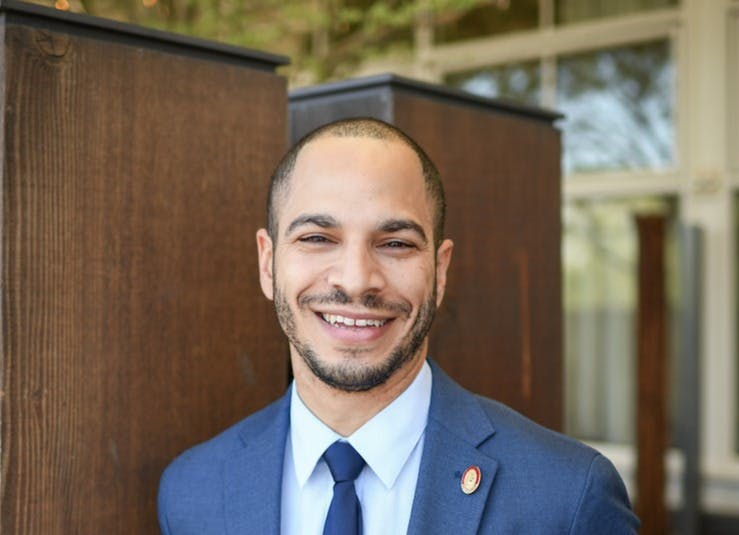 Vincent Morrow, MS
Wine Director
A native of Phoenix, Vincent Morrow moved to California to attend Sonoma State University on a soccer scholarship. His proximity to wine country piqued his interest in wine, and when it came time to pick a concentration for his bachelor's in business administration, he chose wine business strategies and marketing.
A Master Sommelier before the age of 31, Morrow honed his wine knowledge working at renowned wineries such as Ridge Vineyards, and at lauded Bay Area restaurants that included Gary Danko, Benu, The French Laundry, and most recently Chef Claude Le Tohic's ONE65. Along the way, he was named 2016 USA Champion in the TopSOMM Young Sommelier Competition. He entered the 2017 Chaîne des Rôtisseurs Jeunes Sommeliers Compétition, winning the USA Championship and placing 3rd overall in the world.
At PRESS, which is home to the largest collection of Napa Valley wines in the world, Morrow looks to build on the vision of late founder Leslie Rudd: to curate a cellar that is timeless in its breadth and depth of Cabernets and hidden gems, and a cellar that also includes lesser known varietals produced in the region, to ensure they get the spotlight and attention they deserve. He looks to create exciting pairings that match with Tessier's modern American and technique-driven cuisine. Morrow, in addition to his work at PRESS, is also a Board Member for the Glancy Wine Education Foundation, and is the Chairperson of the Diversity Committee of the Court of Master Sommeliers, where he is intent on making the organization more inclusive of women, LGBTQ+, BIPOC, and unrepresented communities within the wine & hospitality industry.