Main content starts here, tab to start navigating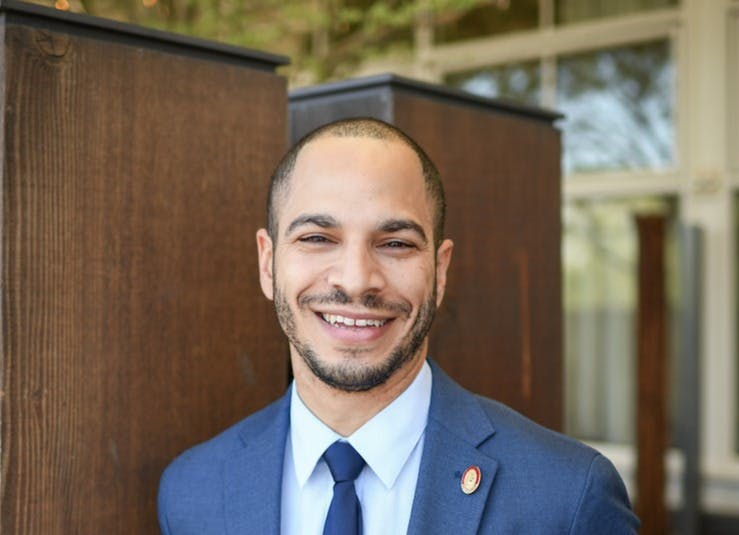 Vincent Morrow, MS
Wine Director
Vincent Morrow has earned a long list of accolades – In 2022 alone, he was named the Michelin Guide California's Sommelier of the Year, VinePair's Next Wave Sommelier of the Year, and the Iconoclast Dinner Experience Wine Honoree. Vincent has been shepherding the largest collection of Napa Valley wines in the world as Wine Director at PRESS Restaurant, helping the wine program earn its first Wine Spectator Grand Award in 2022. The recognition is noteworthy as PRESS is only one of two restaurants in the world to receive this distinction for a regionally focused wine list.
A soccer scholarship prompted the Phoenix native's move to California to study at Sonoma State University. Though it wasn't the proximity to Wine Country that drew him there, he eventually chose wine business strategies and marketing as the concentration for his degree. Vincent has demonstrated his incomparable drive as a star soccer player, avid surfer, and Muay Thai practitioner – as well as his devotion to wine study. A Master Sommelier before the age of 31, he studied for the exam while working as a sommelier at two Michelin-starred San Francisco restaurants concurrently – one-starred Gary Danko and three-starred Benu. His résumé also includes time at ONE65 in San Francisco and Chef Thomas Keller's The French Laundry in Yountville.
Vincent's earlier achievements include being named 2016 USA Champion in the TopSOMM Young Sommelier Competition. He entered the 2017 Chaîne des Rôtisseurs Jeunes Sommeliers Compétition, winning the USA Championship and placing 3rd overall in the world. His long-term goal, though, is to expand the diversity of the wine industry, increase access to wine education and mentorship, and to help elevate underrepresented wine professionals. As Chairperson of the Diversity Committee of the Court of Master Sommeliers, he has been a member of a leadership team that has inspired industry change both internally in the organization and externally in the wine & hospitality industries.