Main content starts here, tab to start navigating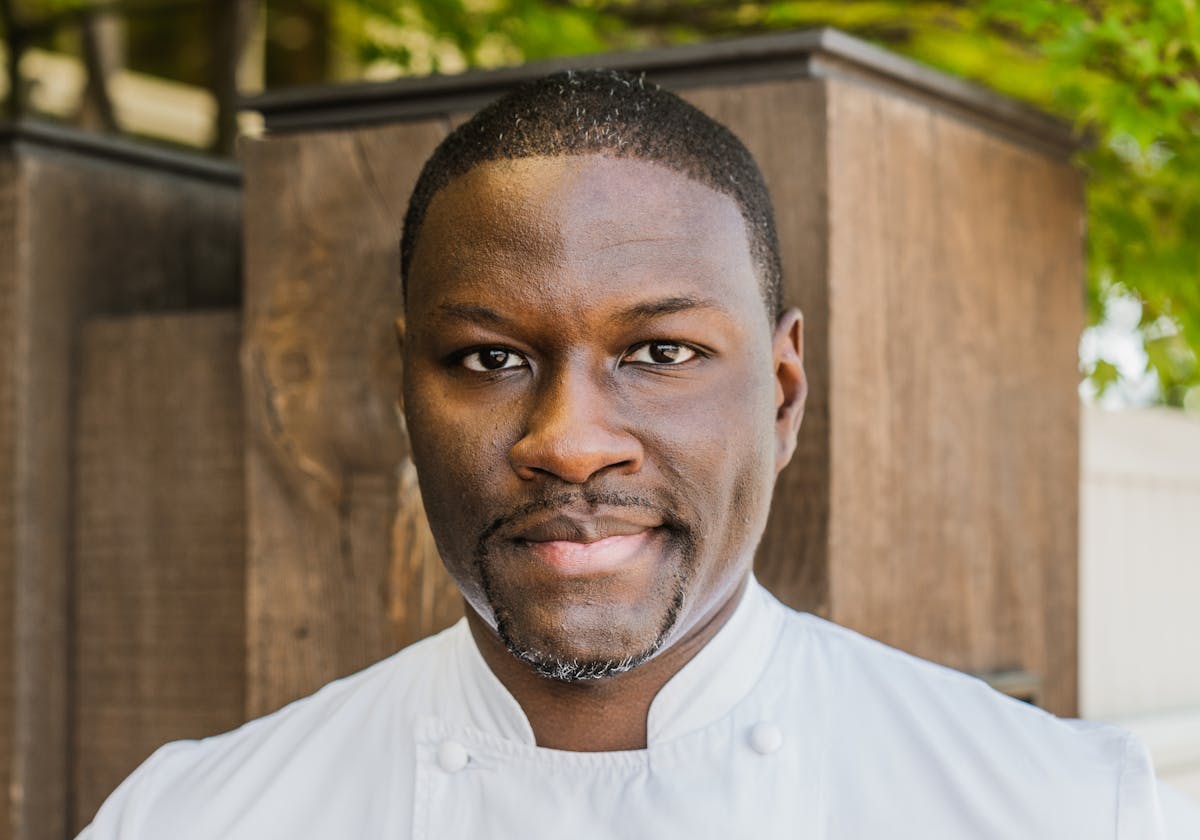 Darryl Bell
Chef de Cuisine
Darryl Bell (33) launched his culinary career in Kansas City, where he was the Chef de Cuisine at Benton's Steak and Chophouse, voted "Best Steakhouse" and "Best Brunch in Kansas City" by Kansas City Magazine. After a stage at Grant Achatz's three-Michelin-Starred Alinea in Chicago, Bell made his way to the Napa Valley where he cooked under Chef Perry Hoffman at the Michelin-starred Etoile Restaurant, immersing himself in the culture and cuisine of wine country. He then spent eight years with the Thomas Keller Restaurant Group, where Bell rose up the ranks from Chef de Partie to Executive Sous Chef at Keller's Bouchon Bistro in Yountville. During his tenure he met a kindred spirit and thrived under then Bouchon Chef de Cuisine Philip Tessier, who recognized his talent and work ethic. When Tessier departed, Bell joined him to form the culinary research team at Hestan Culinary as Corporate Chef. He moved on to become Executive Chef at Foundry & Lux, a Bon Appetit Management event space, for two years, but heeded the opportunity once again when Tessier came on board PRESS Restaurant, recruiting him in 2019 to lead and give a fresh perspective to its kitchen.
Bell explains, "For me, leading the day-to-day kitchen means giving the team clear and thoughtful guidance while providing the tools they need to succeed. My goal is to create an environment where ideas and suggestions are welcomed and openly received from any position in the kitchen. While I was in Japan I learned of Kaizen, and the idea that if you don't encourage a small $5 idea, you might potentially miss out on that person's $500 idea. It comes down to a culture of inclusivity, honest thoughts, ideas and emotion-free dialog. I want to be intentional in thinking of the details of our team's lives beyond the work lens and motivate them to achieve their best. When I hire staff I typically focus on a teachable attitude over skill. It has given me much more success than thinking of it the other way around. Cooking is simply just doing a lot of 'small things' right."
Through it all, Bell's love of barbeque remains. He's been making '816 BBQ Sauce' (after his hometown area code in Kansas City) to support No Kid Hungry and also the Rafiki Foundation, organizations he has supported for nearly a decade. Bell is a graduate of the Wylie Hospitality and Culinary Academy in Kansas. He also received his pastry certification from the Gastronomicom International Culinary Academy in France.